Henvey Organizational Structure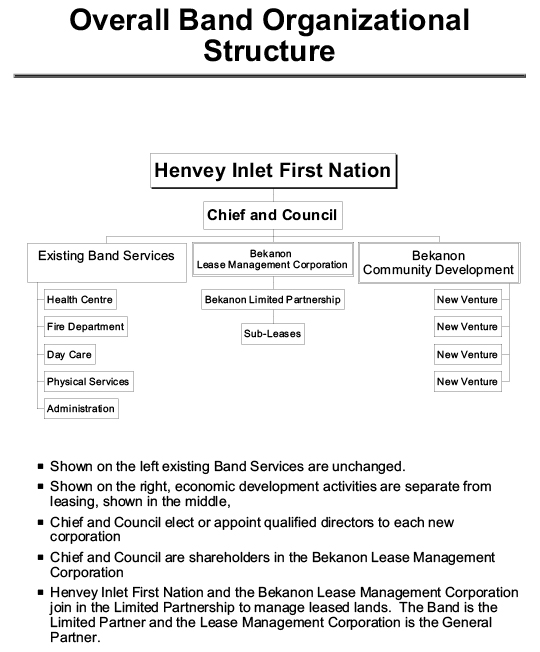 Shown on the left existing Band Services are unchanged.

Shown on the right, economic development activities are separate from leasing, shown in the middle.

Chief and Council elect or appoint qualified directors to each new corporation. Chief and Council are shareholders in the Bekanon Lease Management Corporation.

Henvey Inlet First Nation and the Bekanon Lease management Corporation join in the Limited Partnership to manage leased lands. The Band is the Limited Partner and the Lease Management Corporation is the General Partner.
View the Bekanon Lease Management Corporation organizational chart.