Henvey Inlet First Nation 13th Annual Pow Wow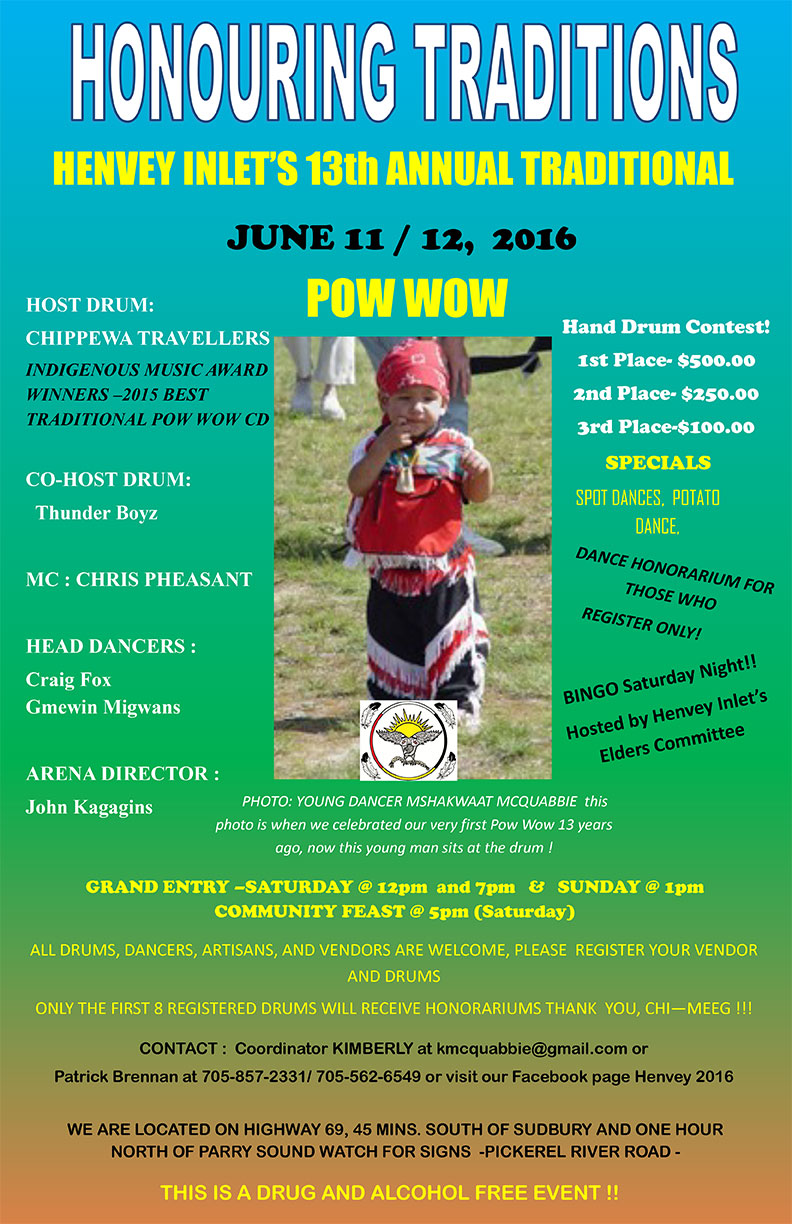 Honouring Traditions
HIFN's 13th Annual Pow Wow runs June 11th and 12th.
Host Drum: Chippewa Travellers

Co-Host Drum: Thunder Boyz
Indigenous Music Award Winners –2015 Best Traditional Pow Wow Cd

MC: Chris Pheasant

Head Dancers: Craig Fox & Gmewin Migwans

Arena Director: John Kagagins

Grand Entry –Saturday @ 12pm And 7pm & Sunday @ 1pm

Community Feast @ 5pm (Saturday)

All Drums, Dancers, Artisans, And Vendors Are Welcome, Please Register Your Vendor And Drums

Only The First 8 Registered Drums Will Receive Honorariums Thank You, Chi—Meeg !!!

Contact: Coordinator KIMBERLY at This email address is being protected from spambots. You need JavaScript enabled to view it. or Patrick Brennan at 705-857-2331/ 705-562-6549 or visit our Facebook page Henvey 2016
THIS IS A DRUG AND ALCOHOL FREE EVENT !!